Angela Hoffman
Producer 
Angela Hoffman moved from Windsor, Connecticut to Carson, California at the age of 10. She graduated from Gardena Sr. High School and attended West Los Angeles College graduating with an AA in Liberal Arts. After being laid off  from Crain Communication in 2010,  she decided to focus her career in Broadcasting and was accepted to Cal State Northridge to continue her education in Broadcasting/Communications. She has one son who lives in Portland Oregon.
Currently she is a Producer on the Front Page with Dominique DiPrima.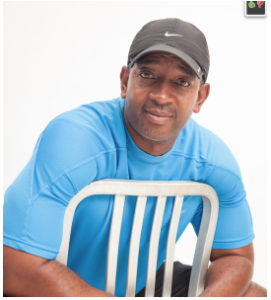 Erich Nall AKA Coach "E"
Ultimate Transformation Moment (Wednesdays)
Erich Nall is the Owner and Founder of Ultimate Transformations Training in Los Angeles, California. Erich, known fondly as Coach E, has been a prominent figure in the Los Angeles community throughout his life as an educator and promoter of health, physical fitness and self-improvement. He has coached and trained many successful professional athletes, actors, models and others in the entertainment industry for the past 18 years. Erich is a passionate motivational speaker and dedicated life coach. Erich is a regular guest and contributor to the radio program Front Page on 102.3 KJLH in Los Angeles and writer to Volleyball Magazine. He is both a certified trainer and nutritionist who has spent the last 25 years learning from the best. Erich is also the President and Founder of Collegiate Search Youth Organization, which offers tutorial support and academic assistance to students in the successful matriculation from elementary through college graduation. He lives in Los Angeles with his wife and three daughters. For more information about Ultimate Transformations Training, please contact him at info@ultimatetransformations.com or call (310) 859-5526.
Forgiving for Living (Fridays)

Author, motivational speaker, talk-show host, entrepreneur, philanthropist and mother of two – just to name a few; Wendy Gladney is living proof that attitude is everything. As a child, Wendy was abandoned by her mother and sexually abused by her father. However, a firm believer that we all must do the best with what life hands us, Wendy has gone from "victim" to "victorious" and shares how to embrace happiness, experience joy, and live a fulfilled life without hatred. From her experiences, Wendy has written two books. Her first, "Healing Without Hate: How to Forgive to Live," provides uplifting strategies to overcome obstacles and find personal fulfillment. The topic of "Forgiveness" is also the center of Wendy's second book, "The Preacher's Daughter: A Memory." Wendy's success with both books has sent her on many speaking engagements. Topics include:rising above abuse and abandonment, bi-racial understanding, overcoming adversity, cancer, divorce, single parenting, and building a business/balancing a life, Personal Development & Management.
 Follow Wendy on the web at:

                                                                                              Wendy's Website
                                                                                              Wendy on Facebook
                                                                                              Follow Wendy on Twitter
                                                                                              Personal Services Plus
                                                                                              Forgiving for Living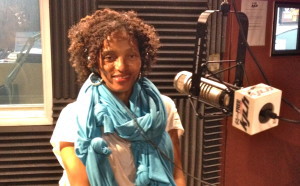 Sahara Ali
Monday Mind Gym
Saharah Ali, is a multi-talented  Certified Yoga Teacher and Personal Professional Life Coach.  She has  been a personal advisor and confidant to many celebrities and other  noted figures.  As a certified Yoga Instructor and Yoga Therapist  Saharah has been teaching the discipline of yoga for over 18 years. She starts off our week with spiritual and astrological insights along with an affirmation to set the tone for the next seven days.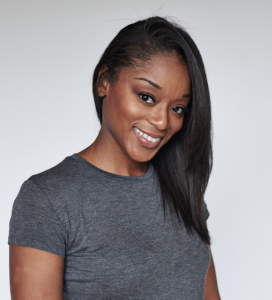 Miles Bloxson
New Media Monday
Miles Bloxson was born and raised in Austin, Texas. After being accepted into the University of Texas at Los Angeles Communications Program, she quickly landed several internships in LA. Miles interned at the Tyra Banks Show, The Ellen DeGeneres Show and the Fox News LA Bureau in the entertainment news department.  In addition, to working in  entertainment she has an extensive background in Technology working for Microsoft as a product advisor. Miles was recruited to be a co-host at LA Talk Live Radio where she produced and hosted two shows. She later reported for several California Internet based companies Moguldom Studios (Madame Noire), Pynk Celebrity and DigiMogul. She has interviewed such Hollywood stars as Halle Berry, Morgan Freeman, Samuel L. Jackson, Kristin Chenoweth, Forest Whitaker, Robert Townsend and many more.
Visit: Miles To Mogul for more info!