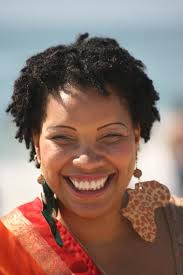 Tasha Auset , a spiritually driven spoken word artist uplifting this new generation with positive truth that isn't in the history books. This elated artist is focused on  teaching and healing through poetry and music. She is a student of kemetic science and african history of the past, present and future. Her passion rolls rapidly taking her beyond the pen and pad
upon stages.
Tasha has performed across the state of California varying from local Speak Easy to renown auditoriums. Wooing the crowd with her charismatic flow and witty intellect she provokes the sense of unity and pride for cultural awareness.  She has been seen at VIBRATION, S.W.A.M, KRST CENTER of AFRICAN SCIENCE, THE WARHOUSE, SHADES OF AFRICA, and
FLIGHT SCHOOL  just to name a few.
This Star Seed Chicago native is a nurse by trade but an artist by passion who was influenced by Hip Hop and nurtured by the streets, delegated by the Ancestors she feels it is her responsibility  to teach the truth and enjoying her mission of her life's Journey.
Website: TashaAuset.com