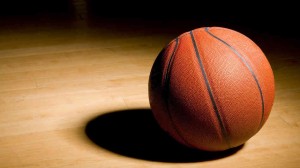 Just after noon Thursday, Ohio State and Dayton will tip off in the first (real) game of the NCAA Tournament, and 64 teams will begin their quest to lift college basketball's most prestigious trophy. The beauty of this tournament is that no matter who we think will win — I chose Arizona — it's all up in the air for the next three weeks, and just about anything can happen. Especially today and tomorrow. Ask Lehigh. Or Florida Gulf Coast. Or any of the other Cinderellas or improbable national champions that have captured the hearts of America in Marches past.
The true winner of this tournament, though, is predetermined: it is the NCAA, the organization that will bring in hundreds of millions of dollars in revenue in this three-week period alone. And compared to other sports organizations or business enterprises in America, it will distribute a minimal amount of that money back to the players who make it all happen.
In 2010, the NCAA signed a 14-year contract with CBS and Turner Sports (TNT, TBS, and truTV), giving those networks the right to broadcast the tournament for the measly sum of $10.8 billion. For this tournament alone, the NCAA will haul in somewhere around $770 million in revenue. That doesn't include revenue from ticket and concession sales or from corporate sponsorships, which together add tens of millions more to the NCAA's coffers.
The NCAA isn't the only winner. CBS and Turner wouldn't pay this much money for the broadcast rights if it didn't earn that much and more back, and the same goes for the tournament's other sponsors and advertisers. Las Vegas experts say the first four days of the NCAA Tournament generate a betting handle similar to the Super Bowl, which brought in $119.4 million this year alone. The coaches — of both tournament teams and non — earn salaries stretching from hundreds of thousands of dollars to, in the case of Duke coach Mike Krzyzewski, more than $7 million a year.
The only group that doesn't seem to get their fair share is, of course, the players.
The NCAA loves to say that it redistributes money to players through athletic scholarships — you'll see an endless stream of commercials touting the fact that its athletes "go pro in something other than sports" over the next three weeks — but does that actually cover it? On its web site, the NCAA notes that the annual value of a full-ride athletic scholarship ranges from $15,000 at a typical in-state public school to $35,000 at a private university. "The real value of athletics scholarships," the NCAA website tells us, "is intangible. Without them, many student-athletes would be unable to pursue their athletics and academic dreams."
That's a convenient way to put it, because the cost of the average scholarship doesn't come close to the money basketball players would receive if they shared in NCAA Tournament revenues the way athletes in non-quasi-professional sports leagues share in the revenues they create. Somewhere between 45 and 50 percent of revenues are devoted to salaries in the four major American sports leagues, where players have the right to collectively bargain. If NCAA Tournament revenues were divided among all Division I basketball players (not just those in the tournament), each scholarship player on D-I's 351 teams would earn some $73,000 in revenue just from the NCAA Tournament's television deal, Slate's Josh Levin calculated. That's somewhere between two and five times the tangible value of the average athletic scholarship, which still leave athletes with a funding shortfall that averages around $3,200 a year, according to a recent study.
Some former athletes are trying to change all of this. Ed O'Bannon, who won the 1995 NCAA Tournament title at UCLA, and a host of other former college athletes sued the NCAA, arguing that the organization violated antitrust laws regarding the use of their names, images, and likenesses. O'Bannon's suit argues that players should share in the broadcast revenue they create because it is their names and their images that the NCAA is using the sell the tournament. O'Bannon's case, a class action, could upend the NCAA model. It is set to go to court in June if a settlement isn't reached first.
Former West Virginia running back Shawne Alston, meanwhile, is suing the NCAA on different antitrust grounds, arguing that it unlawfully caps the value of athletic scholarships in a way that leaves athletes like him with thousands of dollars in uncovered costs. If the NCAA and its power conferences didn't collude to cap those scholarship values, Alston's suit argues, schools would offer players more money that would cover those costs and others. Prominent labor lawyer Jeffrey Kessler filed a similar antitrust lawsuit against the NCAA this week — his suit also argues that the NCAA unlawfully prohibits players from seeking more money from individual schools.
And at Northwestern University, football players led by former quarterback Kain Colter are trying to form the first collegiate players union, which would give them the right to bargain over scholarship amounts and a bevy of other non-financial issues.
There are legitimate questions about how cutting athletes a larger piece of the pie should work. NCAA and school revenues do, after all, help subsidize other sports and athletes that don't generate this sort of money. But there's no question here that while everyone else involved in the NCAA Tournament and college sports writ large is allowed to cash in, the players themselves are left out in the cold without even a say in how all of it is divvied up. And that is what's lost in all of this, because the true question isn't how much college athletes are worth but whether they have the right to have a say the business they help create. Give them that right, and they might choose that they like the idea of an full-cost athletic scholarship just fine. But they might also decide that they want something more, something that cuts into the money everyone else is already making. And that's what scares the NCAA, the same way it scared Major League Baseball and the International Olympic Committee and other leagues before (fears of impending doom in those leagues proved unfounded).
The NCAA, of course, is fighting to preserve the status quo, pledging to take these cases all the way to the Supreme Court of the United States if it has to. And why wouldn't it? The current system works for the people in power, and until they are compelled to change it, they'll work to protect the money they have. So while you let the NCAA Tournament thrill you again this year the way it always has, at least keep this in mind: the game is rigged, and it's done so in a way that ensures such a blowout win for the NCAA that it makes even the worst 1-vs.-16 match-up look competitive.