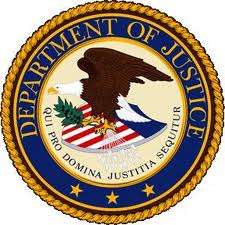 On Nov. 7, 2013, 28-year-old Jasper, Texas resident Alfred Wright went missing. His body was found weeks later by volunteer searchers frustrated that local law enforcement seemed to have given up. But two autopsies later, there are few answers about what happened to Wright – and now the Department of Justice has agreed to look into the case.
Wright, a physical therapist whose brother Savion was a finalist on the television show "American Idol," was last seen at a grocery store in Sabine County, according to Chuck Foreman, a private investigator hired by Wright's family. Foreman says that Wright called his wife and parents to say that his truck had broken down, but when his parents came to pick him up, he was gone.
Local police searched for Wright, a married father-of-two, for only four days, and CBS affiliate KSLA reports that Sheriff Tom Maddox said he didn't suspect foul play. At the time of his disappearance, Wright was under indictment for allegedly embezzling money when he worked at a bank while attending college in Tennessee.
"They kept saying that it was staged, that he was on the run," Foreman told CBS News' Crimesider.
But Wright wasn't on the run. On Nov. 25, a group of church volunteers found Wright's body. According to Foreman, Wright was found wearing just his boxer shorts, two shoes and one sock. He says Wright's scrubs were found on a barbed wire fence nearby. KSLA reports that Wright was found just 150 yards from where sheriff's deputies originally set up their command post for the search. One of the men who found the body told the station that Wright's eyes were missing and so was part of his ear.
Foreman, who is the president of the Center for Search and Investigation, a Texas-based group that helps search for missing children, says that local police immediately blamed drugs for Wright's death, and a county autopsy reportedly revealed the presence of cocaine and meth in his system.
SOURCE: CBS News