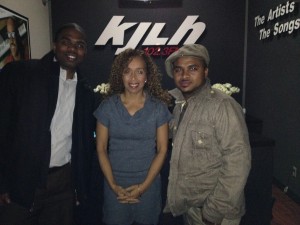 Jaaye Person Lynn is  a graduate of Hampton University and Howard University School of Law. He started his solo law practice in October 2013, with most of his work being in criminal defense, housing and civil rights.  He has been running "Legal Night," which is part of the National Action Network in Los Angeles since June 2013.
Jovan Blacknell has been an attorney for 10 years and has worked over 90 jury trials.  He is currently a public defender in Compton, CA.  In August 2013, he was a member of "what do we tell our sons," at FAME with NANLA and Black Women Lawyers.
Contact: 310-642-0600
Legal Night (Every third Thursday):
Concord Baptist Church
2828 W. Jefferson Blvd
Los Angeles, CA 90018
Next Legal Night is on January 16th.