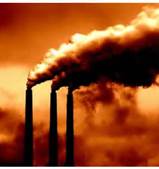 President Barack Obama unveiled an aggressive new climate change strategy that would limit pollution from existing coal-fired power plants and made it clear that approval of the Keystone XL pipeline depended on the project not increasing overall greenhouse gas emissions.
Obama raised the two politically charged issues during a sweeping address on second-term environmental priorities that included his plan of executive actions that don't require congressional approval in an era of partisan gridlock in Washington.
He also pledged global leadership on climate change and to redouble U.S. efforts to fight it.
Source:http://www.cnn.com