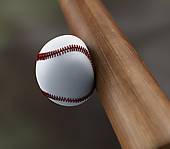 Major League Baseball is set to suspend some 20 players in the coming weeks due to a scandal involving performance-enhancing drugs, according to an ESPN report that said a key figure in the case is now ready to cooperate with investigators.
The network says it is potentially the worst drug-abuse case in the history of U.S. sports.
The league declined to comment to CNN but confirmed that an investigation is in the works.
The players union said Wednesday that players are being interviewed by baseball officials and are represented by attorneys.
"The commissioner's office has assured us that no decisions regarding discipline have been made or will be made until those interviews are completed," the union said in a written statement.
Baseball's highest-paid player, New York Yankee third baseman Alex "A-Rod" Rodriguez, as well as Ryan Braun of the Milwaukee Brewers, are among those facing suspension, ESPN said, citing unnamed sources.
Both have denied recently using performance-enhancing drugs, or PEDs. Rodriguez has admitted in the past to using banned substances when he played with the Texas Rangers in the early 2000s.
A-Rod denies performance-enhancing drugs reports
source: Cnn