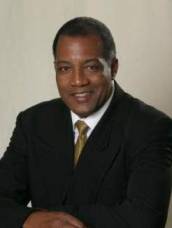 Andre' Eggelletion:
What's not to love?
He's an accomplished author, lecturer, master communicator,   thinker, entrepreneur, economist, theologian, a great story teller,   outdoorsman, singer, guitarist, composer, good looking, and funny as hell.  If being "interesting" was an Olympic sport this genius/renaissance man would have all the Gold.
A proven ratings success:
Andre understands how to get ratings. The clever and persistent   way he images his stations, and the skillful way he teases the  audience  across every break, is absolutely masterful. They can't wait  to see  what this wile ol' workaholic lunatic will say next.
He burns up the phones:
Andre gives new meaning to the word "broadcasting" because that's   exactly what he does; casts a broad psychological net serving up   commentary with style and a hell of a lot of substance. He has an   uncanny appeal to virtually everyone in the 25 plus demographic.   Everyone feels invited to the party because, as he puts it, "you opinion   is as good as mine… damn near."
Lee Michaels, former national program director says "the man gets   more phone calls than anyone I've ever seen. In fact, while filling in   for Joe Madison on WOL and XM he got 102 calls on the air from listeners   in a 4 hour morning show. He never got under 60 calls per show for the   entire week that Joe was away. I think that says it all."
Website: www.realdealtalk.com