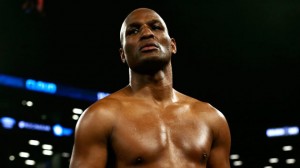 How old is too old?
Apparently not 48 years old, as boxer Bernard Hopkins became a champion once again Saturday night.
On Saturday, Hopkins beat 30-year-old Tavoris Cloud for the IBF light heavyweight championship. Hopkins counteracted Cloud's strength by deftly moving around his opponent' s punches.
In the process, Hopkins became the oldest boxing champion in history, beating his own record that he set two years ago.
Read Full Story: ABC