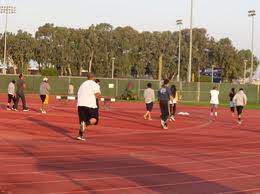 Parents & Residents of Compton and Surrounding Areas want the Community's support to put pressure on the "Compton Unified School District" to Allow our children & youth to use this new facility as they are currently barring them/us from doing so.
Call, write and talk directly to your Representatives about this issue so we can have this and all other facilities that are safe for our children to utilize after school as this is what our tax dollars are being paid to provide.
Contact:
Compton School Dist Superintendent: Darin Brawley
Compton School Board President: Micah Ali
Compton School Board Vice Pres: Margie Garrett
Located at:
501 S Santa Fe Ave.
Compton, CA 90221
Tel.No: (310) 639-4321
The community must hold these public servants accountable to this:
COMPTON UNIFIED SCHOOL DISTRICT MISSION STATEMENT:
The mission of the Compton Unified School District is to empower leaders to lead, teachers to teach and students to learn by fostering an environment that encourages leaders and teachers to be visionary, innovative and accountable for the achievement of all students.
GOALS
1.     Promote a safe and healthy environment in every school.
2.     Provide equal education for every child.
3.     Ensure that every child has access to technological opportunities.
4.     Continue to maintain high expectations and high student achievement, and hold   personnel accountable for student success.
5.     Improve team efforts by enhancing employee communications and collaboration.
6.     Embrace and celebrate the diversity of our district.
7.     Build, foster and promote partnerships with parents and the community.
8.     Maintain facilities; plan and promote capital improvements.
CORE BELIEFS
arrow     We believe all children will learn at higher levels.
arrow     We believe schools have an enormous impact on children's lives.
arrow     We believe that all children shall be educated in a safe and orderly environment.
arrow     We believe all children will reach their learning potential and that the achievement gap can be eliminated.
arrow     We believe the Compton Unified School District will become a high performing organization.
For more info on Compton Unified School District go to:
Website: www.web.compton.k12.ca.us