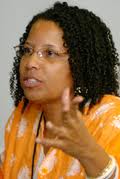 Dr. Toni Humber – Presentation
THE AFRICAN PRESENCE IN THE EARLY AMERICAS
Dr. Humber is a native Angeleno and a professor in Ethnic & Women's Studies Dept. at California State Polytechnic University, Pomona. She has done extensive study and research documenting the Early African Presence in Mexico and many other parts of South America.
When: Friday, February 22, 2013 at 7:00pm
Where: The Afiba Center
5730 Crenshaw Blvd.
Los Angeles, CA. 90043
For more info call: The Afiba Center at: 323-292-5550