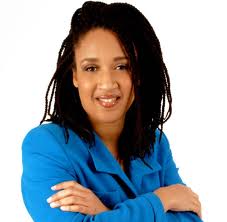 Veronica Conway, CPCC (Certified Professional Co-Active Coach) Veronica is a successful entrepreneur and founder of three coaching companies, including the Black Professional Coaches Alliance, the only coaching organization dedicated to the transformation of people of African descent.  She is also the co-founder of Phenom Consulting International, a company that provides life and media strategy for the entertainment and athletic industries.  She has coached everyone from truck drivers to CEO's, athletes, artists and celebrities. Veronica has more than 3000 hours of personal, business, and financial coaching experience.  A dynamic and provocative keynote speaker, trainer, and facilitator, she has consistently impacted national audiences with her playful, edgy, and transformative presentation style. She has spoken to groups such as FraserNet, the National Black MBA's, the National Forum for Black Public Administrators, the National Urban League, and the National Association of African American Human Resource Professionals.  Her clients include Dell, Chevron Texaco, the NBA, the Kellogg Foundation, the City of Oakland, the Annie E. Casey Foundation, Neighborworks America, the United Way, Triumph Technologies, the Maya Angelou Charter School, and many others. She has created revolutionary programs that have transformed the finances of low income, inner-city clients, as well as the bottom lines of multi-million dollar companies.
Veronica received the 2006 Entrepreneurial Star Award from Business Women's Network International and the 2007 Entrepreneur of the Year Award from FraserNet, Inc.
Veronica is the co-creator of The Phenom Show, the show Conversations in Mastery, and is the publisher, creator, and co-author of "The African-American Guide to Business and Personal Success", as well as the cutting edge manifesto "The Black Paper.". Her life is the subject of an upcoming documentary Daughter of a Panther:Revolution to Evolution.
Veronica has served on the board for World Trust Educational Services, Inc., SFNoir, Sausalito Nursery School, and Marin Services for Women. She also served in an advisory capacity for The Bigger Game, a program that takes coaching training into prisons.Veronica is a certified coach, as well as a certified hypnotherapist and master certified NLP practitioner. She is a Master Business and Financial coach and certified mediator. She graduated from the University of California at Berkeley. She resides in Northern California with her daughter, Jordan and her son, Jake.
Website: www.veronicaconway.com