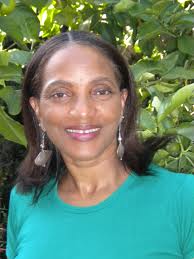 DR. TRACY SHAW, is the Assistant Director and Training Coordinator of the Post-Doctoral Fellowship Program at Loyola Marymount University's Student Psychological Services. She is also a licensed psychologist in the state of California. Dr. Shaw received her Masters and Ph.D. in Counseling Psychology with a minor in substance abuse and sport psychology from Southern Illinois University at Carbondale in 1986 and 1988 respectively. Dr. Shaw, among her many areas of expertise, has created a specialization in the field of sport psychology. She is a sport psychologist with the Unites States Track and Field Federation and the United States Figure Skating Association.
Website: www.drtracyshaw.com
SAHARA ALI, is a multi-talented Certified Yoga Teacher and Personal Professional Life Coach.  She has been a personal advisor and confidant to many celebrities and other noted figures.  As a certified Yoge Instructor and Yoga Therapist Saharah has been teaching the discipline of yoga for over 18 years.  She has a large clientele in the entertainment industry and major corporations as a corporate Stress Management consultant and team builder.  Saharah has been profiled on KABC, CBS, FOX News, KTLA News, and Lifetime Television, heard on KKBT, Mega 100, KFI News, KOST, and Power 106 Radio.
Office Phone# 213-538-0402