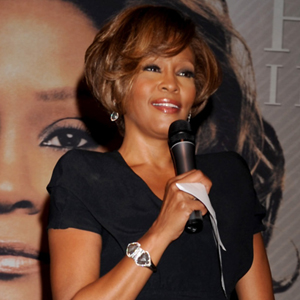 Dakar (dpa) – Fans across Africa mourned the death of African-American singer Whitney Houston on Monday, as radio stations, restaurants and bars played tributes to the 48-year-old, who died at the weekend in Los Angeles.
Houston, whose vocals were immensely popular all over the continent, was the first African-American model to grace the cover of US magazine Seventeen.
In 1994, she toured post-apartheid South Africa, having earlier refused to work with any agency that supported the regime. On Monday the country's Nelson Mandela foundation issued a statement mourning her death.
"On behalf of our founder, chairperson, trustees and staff we wish to extend our deepest condolences to the family and friends of Whitney Houston," it said.
"Ms Houston sang for Mr. Nelson Mandela at a White House dinner in his honour in October 1994. She dedicated to him her rendition of the song Greatest Love Of All," the statement added.
Across the continent, Houston's fans spoke of her influence on Africa's popular music scene.
In Senegal, amateur musician Belle Diop expressed shock. "I grew up listening to Whitney Houston. As a teenager, I wanted to emulate her. Her music has had an enormous influence on my style," she said.
In the Kenyan capital Nairobi, listeners phoned the Capital FM radio station with reactions to the singer's death.
"It's sad but you know with drugs it's a lesson to other musicians," Nairobi resident Eric Kebenei told the station.
"They should stop taking drugs because they could die. I liked everything she did. She was a performer," he added.
Liberian Wellington Sartee, who had downloaded Houston's I Will Always Love You as his mobile phone ringtone, said her death raised awareness of drug abuse.
"I am such a big, big fan of hers," he said. "But people like her become our idols so much so that we are willing to believe there is no struggle too big they cannot handle. Liberians seeking fame must remember this," he said.
Liberian broadcaster Love FM was left red-faced Sunday after it mistakenly announced the death of Celine Dion, who is as popular across Africa as Houston.
Source: http://bikyamasr.com/56959/africa-mourns-death-of-whitney-houston/