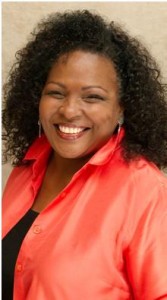 Speaker – Minister – Author – Life Coach – Workplace Training – Retreat Facilitator
Taylor's high-impact keynotes and workshops are empowering, effective, engaging, informative and memorable.   Taylor, the Self-esteem Dr., is a leader and a thought provoking communicator.  This "emotional intelligence" trainer is an awakening force.  Her presentations provide insights to understand, observe and transcend limiting behavior patterns.  Lady Diamond is known for her ability to illuminate, instruct, impact and inspire her audiences.
Mission Statement: To be a positive resource for individuals and organizations to discover and develop their potential and possibilities by transforming limited thinking and unproductive practices into confidence and action.  The outcome of Taylor's body of work is to inspire and teach others how to experience more progress, peace and purposeful living
. Diamonds in the Rough: Creating stability, sobriety, serenity, faith and emotional fitness
. Pearls of Wisdom: Developing Personal Excellence, Progress, Peace, Priorities and Faith
. Precious Jewels of Knowledge: Faith, Relationships and Self-esteem
. GEMS: Growth Encouragement Motivation Success – Inspiration to adapt, survive and succeed in the midst of changing times
. Polish Your Talents, Gifts and Anointing – Developing your signature strengths, dreams and life purpose
In 1985 Jewel kicked the glass ceiling and broke ground as one of the first female African American motivational speakers.  Taylor shines in a ministry of encouragement and empowerment.   Men and women are encouraged to grow beyond their obstacles, procrastination, past adversity, addictions and fears.
Jewel's keynote and workshop presentations trains, transforms and teaches others how to rewire their internal responses optimally to be emotionally resilient —  to excel, enjoy and endure life changes.  This dynamic Christian leader, voice and vessel inspires others to recover from adversity, uncover strengths and discover the knowledge and purpose  that is already in one's soul.
In 1985, Jewel Diamond Taylor quit her Human Resources job in the aerospace industry in Southern California as a leap of faith to begin her public speaking career.  Letters, calls, e-mails, evaluation forms and multiple return invitations to speak for the same organizations report that….Jewel Diamond Taylor's keynote, workshop and retreat presentations are positively life transforming.
Corporations, conferences, churches, campuses and individuals share how they have been inspired, closed minds have opened, stress is reduced, hearts have healed, productivity has increased, team and organizational morale boosted, dreams and goals are fulfilled, the lost and wounded experienced spiritual restoration and self esteem and communication are enriched from learning Jewel's pearls of wisdom.
Website: www.donotgiveup.net or call: 323-964-1736