Thursday, April 14, 2011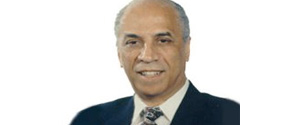 Dr. Claud Anderson, is president of PowerNomics Corporation of America, a corporation that is involved in major business development, primarily in inner cities, across the country. The word PowerNomics® represents a social-political-economic package of principles and strategies developed by Dr. Anderson to help make Black America a more self-sufficient and competitive group. His latest book, PowerNomics®: The National Plan to Empower Black America sets forth a five year national plan in education, economics, politics and outlines a new role for Black religious organizations. His ideas have begun to ignite a national movement of reform among blacks.
Dr. Anderson has drawn the nation's attention to the advantages of redeveloping and industrializing black communities. Dr. Anderson has begun a seafood factory project aimed at urban locations in the United States.
Widely recognized as one of America's most influential intellectuals and authors, Dr. Anderson has popularized Black history. His book, Black Labor, White Wealth: A Search for Power and Economic Justice, is the foundation for the solutions, principles, activities proposed in PowerNomics®: The National Plan.