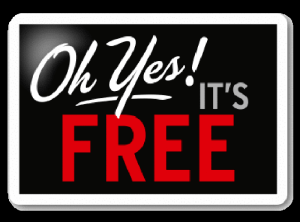 FREE Coffee Sample
 Manhattan Island Coffee Roasters is offering a FREE Coffee Sample at manhattanislandcoffeeroasters.com
Sign Up! Free Monthly Samples from Betty Crocker + Up to $250 in Coupons
receive the best of Betty's 15,000 kitchen-tested recipes, PLUS, get up to $250 per year in coupon savings and access to FREE samples
.
Happy Birthday to All the Capricorns! Make sure you grab your freebie from Krispy Kreme when you  Join the Friends of Krispy Kreme eClub and get a free doughnut and coffee on your birthday. 
As well as Ben & Jerry's when you Become a Chunk Spelunker and you'll get a free scoop of ice cream on your birthday. 
Don't forget this weekend starts MLK Weekend and we have lots to celebrate.
January 13 @ 10:00 am – 4:00 pm
Rowley Park, 13220 Van Ness Ave 
Gardena, CA 90249 + Google Map
The PARADE WILL START PROMPTLY AT 10:00 a.m., leaving from Marine Avenue and Van Ness Avenue
On Monday January 15 we have our 32nd Annual Kingdom Day Parade
CORE-CA and 102.3 RadioFree KJLH presents 32nd Annual Kingdom Day Parade PLUS Councilman Marqueece Harris Dawson, Herb Wesson and 102.3 Radio Free KJLH present KingFest 2.0 in Leimert Park 11am parade starts off from Western and MLK, traveling to Leimert Park where you will find booths, food, community and or course the RadioFree Music Stage!