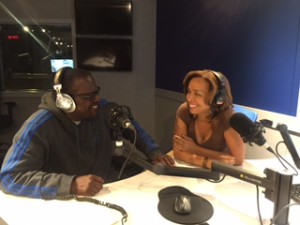 Paul W. Wallace has overseen the operation of Wallace of Beverly Hills since 1993. For over 20 years he has proudly served Beverly Hills, West Hollywood, Mid-Wilshire, Rancho Park, Century City and West Los Angeles. A native of Los Angeles, he has always believed in innovative approaches to helping patients look and feel their best.
He graduated with honors from UC Berkeley and then went on to Harvard Medical and the University of Oklahoma and University Of Missouri Graduate Schools. His residency training in Dermatology and fellowship in Reconstructive and Plastic Surgery was done at the Charles Drew/Martin Luther King, Jr. Medical Center in Los Angeles.
For the past decade, he has been an attending physician at Cedars-Sinai Medical Center and is the Clinical Director at San Mateo Medical Center. Dr. Wallace is a member of the U.S. Army Reserve and specializes in Military Trauma and wound ballistics.
Dr. Wallace also works as a consultant and technical advisor to Paramount, Disney, Universal, Sony, Warner Bros. and DreamWorks movie studios on how to create various skin presentations (burns, trauma, gunshot wounds and make-up design). In 1991, he started the nationally acclaimed  Second Chance Tattoo Removal Program, a scar-free removal procedure for all skin types.
Website: www.LooksCount.com
Address: Wallace of Beverly Hills
8920 Wilshire Boulevard Suite 327
Beverly Hills, California 90211
Phone: (310) 652-8460