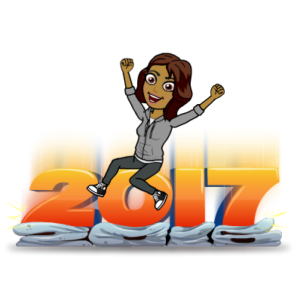 by Dominique DiPrima
True Donald J. Trump was elected President in 2016…And Muhammad Ali, Prince, Bowie, my dear friends Tom Hayden and Ricky Harris along with a plethora of others, made their transitions…
But All Hail 2016!!!!! It was the year that:
I went to Africa for the first time…Ghana, Motherland!
This was the year that #BirthofaNation #Underground #Empire #Scandal #HTGAWM #GameofThrones #HouseofCards #The100 #RealTimewithBillMaher #RachelMaddow #TheDailyShow #SNL #DowntonAbbey was a thing…
Standing Rock protesters pushed the Corps of Engineers into refusing to approve the DAPL!!!!!!!!!!
President Barack Obama moved to preserve 1.65 million acres of land in Utah and Nevada.
The Campaign to Raise the Wage Kicked Butt!!!
Students mobilized on campuses nationwide…
Black Lives Matter was a major thing
I got to Feel the Bern!!!
First Lady Michelle Obama was spectacular 24/7
This is the farthest a woman has ever gone in a U.S. presidential election.
Journalists worldwide called Donald Trump out on his lies everyday!
The apps, all the wonderful apps – too many to mention. 2016 had some amazing killer apps man!
My Mom, my family…your family…All of the love!!!
Stevie Wonder's House Full of Toys 20th Anniversary with Lionel Ritchie, Queen Latifah & John Legend!!!!!
Radio Free 102.3 KJLH rising – And our awesome app being awesome (I told you 2016 had good apps)
Front Page Family – the participants in my daily radio show woke up together every weekday 4:30-6AM on 102.3 KJLH-FM Los Angeles
GOD!!!!! Did I mention GOD is/was good every day? I give thanks!! Prayer works and now is the time to stay prayed up, meditated up & breathe. This is the time to call in the light to cast out the Trump Effect. Right now, like Stevie says "Love's in Need of Love Today…" And since God is good all the time, God was good throughout 2016. Maybe we should ask the almighty to show us the lessons and the blessings of 2016
With all that said however…I'm ready to keep it moving. Give thanks and keep it moving! I'm ready to give 2017 a big hug!!!!
Happy New Year Loved Ones!!
#happynewyear #2016 #2017 #love #kjlh #dominiquediprima #thefrontpage #frontpagefamily #forwardeverbackwardnever www.facebook.com/frontpageshow   Check out my instagram here